League News Archive
League of Women Voters Accepting Nominations for Its 2017 Transparency in Government Award
Download the Nomination Form
Nomination are due by January 25, 2017 and may be submitted by any individual or organization in Alabama.
Media Release, Dec. 28, 2016

League of Women Voters Accepting Nominations for Its 2017 Transparency in Government Award


In 2015 the League of Women Voters of Alabama (LWVAL) created the Transparency in Government Award to recognize efforts to bring greater transparency to governmental decision-making in Alabama at any political level. Nominees may be elected or appointed government officials, citizens, or members of nonprofits who have worked to increase transparency.

This biennial award will be presented at the LWVAL's 2017 State Convention in Mobile, April 29-30, 2017.

State President Dr. Anne Permaloff explains: "LWVAL and its members believe that transparency in government is one of the major mechanisms for making government accountable to the people. It enhances public trust in government officials and their decisions and is essential in making democracy work."

According to the Congressional Research Service, transparency in government includes giving the public access to relevant information used by decision makers, with the information presented in a comprehensive format and with opportunities for the public to analyze and respond.

Nominations for the LWVAL 2017 Transparency in Government Award are due January 25, 2017 and may be submitted by any individual or organization in Alabama. The nomination form is available on-line at the LWVAL website: www.lwval.org


###



League of Women Voters of Alabama to hold informational meeting in Montevallo, AL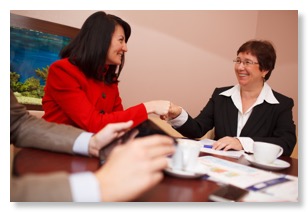 Good news, Shelby County! The League of Women Voters is coming your way. On Saturday, July 23, 2016, there will be a meeting for those interested in becoming LWV of Alabama members-at-large in Shelby County. The meeting will be at 10:00 A.M. at the Parnell Memorial Public Library at 277 Park Drive in Montevallo. We will explain our work and answer your questions. We are particularly focusing on the municipal elections coming up August 23rd, and why local elections are so important to our day-to-day lives. (We never support any candidate or political party.) We welcome all people aged 16 or older to join the League. Men, too! A strong contingent of Leaguers with the energy and enthusiasm to make democracy work could lead to the establishment of a local League of Women Voters in Shelby County! Interested? Come on out! Find out more about the League of Women Voters and this meeting by contacting Kathy Byrd at kcbyrd@aol.com or phone/text 205-394-5852. Visit us online at
http://www.lwval.org/


How do we "Make Democracy Work" in Alabama? The League of Women Voters of Alabama grows, empowers, and protects the vote! This video shows exactly how we get that done. Like us on Facebook @LWVAL. Follow us on Twitter @LWVAL. And JOIN US to help make that happen!


LWVAL goes forward to study a pressing public issue, examines state of voting rights and media relations
A look at LWVAL Council 2016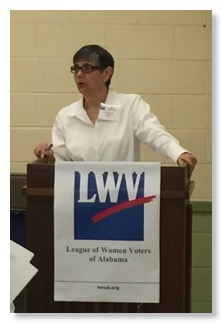 Should the League of Women Voters undertake a new study of a concerning public issue? What is the current state of voting rights in Alabama? And how should Leagues interact with the media? There was much to be considered by those who attended the LWVAL 2016 Council. The council was held at the Unitarian Universalist Fellowship in Montgomery, AL on May 14, 2016. Carrying out the business of the League, delegates voted to study the issue of payday loans in Alabama. It was suggested that online payday loan operations and loans incurred by those in legal jeopardy might be included in the research. However, the League hopes to have an established position on this issue in place by the next general AL legislative session. Members therefore voted to limit the study to storefront payday loan businesses in the state.


Delegates and guests discussed voter registration and ID and issues concerning voting accessibility with expert panelists. Panelists were Ed Packard, Director of Elections, Election Division, Office of Alabama Secretary of State; Stephen Stetson, Policy Analyst (Consumer and Human Rights Issues), Alabama Arise Citizens' Policy Project; and Geron Gadd, Senior Staff Attorney, Alabama Disabilities Advocacy Program (ADAP). The panel was moderated by Hattie Kaufman of the League of Women Voters of Greater Tuscaloosa.

In the afternoon, attendees heard from renowned Alabama journalists. LWVAL leaders were interested to learn about best practices for interaction with the media, garnering event coverage, and the current state of print, broadcast, and online journalism. Guest panelists were Charles L. "Chuck" Dean, Journalist, Alabama Media Group and The Birmingham News; Carol Nunnelley, Journalist and Founder, Alabama Initiative for Independent Journalism and Birmingham Watch.org;Rachel Lindley, News Director, WBHM, 90.3 FM (NPR Birmingham); and Troy Turner, Editor, Opelika-Auburn News. The panel was moderated by Jean Johnson of the League of Women Voters of Greater Birmingham.

Many thanks to LWV of Montgomery, host League, for your warm hospitality, and to LWVAL Board for an outstanding council.

See the photos.




See LWVAL 2015 Convention News,
including Criminal Justice Symposium video/audio and audience questions to the panelists.


Thank you to all who made the LWVAL 2015 Convention in Auburn, AL, May 1-3, 2015, a success, especially to the LWVAL Board and LWV of East Alabama who made it all happen!

Thank you, also, to our special guests and panelists who came from far and wide to share their expertise and insight:

Terry Dunn

, former PSC Commissioner and recipient of the LWVAL 2015 Transparency in Government Award, and his family and staff

Peggy Appler

, LWVUS Board Member and Liaison to LWVAL

Haley Richards

, LWVUS Shur Fellow to all Alabama Leagues

Alabama Department of Corrections (ADC) Commissioner

Jefferson S. Dunn

and

ADC Deputy Commissioner

Jefferey Williams

,

Assistant Executive Director of AL Board of Pardons and Paroles

Darrell Morgan

Managing Attorney

Maria Morris

of the Southern Poverty Law Center's AL office

Jefferson County Circuit

Judge Teresa T. Pulliam

Victims of Crime and Leniency (VOCAL) Founder

Miriam Shehane

and

VOCAL Executive Director

Janette Grantham

Criminal defense attorney

Joel Sogol

,

Executive Director

Bennet Wright

of the Alabama Sentencing Commission, and

Retired Jefferson County District

Judge O. L. "Pete" Johnson

And last, but not least, thank you to all the
delegates
whose careful deliberation and input are essential to the ongoing excellence of our grassroots organization!

LWVAL announces 2015 Transparency in Government Award, calls for nominations

Get a LWVAL Transparency in Government Award nominating form.
Link to this media advisory here.

FOR IMMEDIATE RELEASE
February 20, 2015

CONTACT: Gina Finnegan
ginaofinnegan@gmail.com 251-656-0130

MEDIA ADVISORY – LWVAL Announces Transparency Award

Mobile – The League of Women Voters of Alabama announces its first ever transparency award, honoring political leaders who have championed open and inclusive government in Alabama.

"Like many states, Alabama has some work to do to truly let the sun shine on its workings," said LWVAL Co-president Leonette Slay. "But we also know that we have political leaders who have demonstrated remarkable integrity and courage in their push for open and honest government. We want to celebrate and recognize those individuals. It is so often thankless work."

Citizens and political organizations are encouraged to submit their nominations for the award. The state league leadership will consider all applications, which can include local and state political leaders, elected or appointed. LWVAL will also accept recommendations for citizens and members of nonprofit organizations who have championed transparency in government. The nomination form is available at the LWVAL website www.lwval.org. The deadline is March 21, 2015.

Honorees will be recognized at the Alabama league's biennial state convention on May 1-3, to be held in the Auburn/Opelika area this year.

"Transparency is just a core piece of who we are as a nonpartisan, political organization. We hope we can prompt more public officials to understand their role in serving the citizens of Alabama through open government by making this award part of the state's political scene. It
matters, and it makes a difference," said LWVAL Co-president Scarlett Gaddy.

Nominations should be mailed or e-mailed to: League of Women Voters Awards Committee, Post Office Box 40602, Mobile, Alabama 36640 or lslay@lwval.org.

The League of Women Voters, a national, nonpartisan, political organization, encourages the informed and active participation of citizens in government and influences public policy through education and advocacy.

###

Back to LWVAL Convention 2015 news.


First Call to LWV Council 2015 has been issued. Our state League may send two delegates. Read more...







LWVAL Members and Guests...

JOIN US AT THE 2014
A-MAZE-ING
LWVAL COUNCIL
Yes, it was! Thanks to all who attended for your input, spirit and enthusiasm! Report on Council coming soon.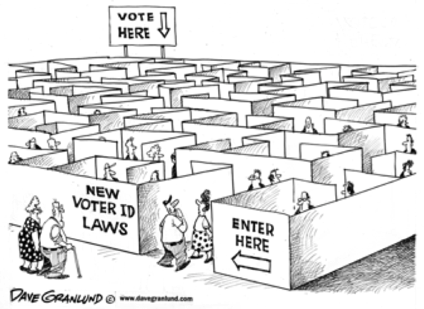 Saturday, April 26, 2014
10:00-3:30
Bluff Park United Methodist Church
733 Valley Street, Hoover, AL 35226
cartoon used with permission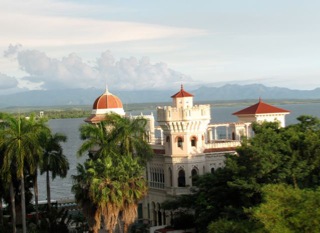 Sisters Across the Straits: A Delegation Visit to Cuba
As a member of the League of Women Voters of Alabama, you are invited to participate in a rare cultural and educational exchange opportunity.
From the LWV of Florida…
This fall, the League of Women Voters of Florida Education Fund is continuing sponsorship of the Sisters Across the Straits visits to Cuba, providing League members with a unique chance to learn more about the nation's history, culture and developing political scene. The six-day trip provides delegation members with the chance to forge relationships with civic organizations, academics at the University of Havana and members of Federación de Mujeres Cubanas -- important steps toward improving relations and building partnerships.
UPCOMING TRIPS
Find out more from LWVFL.
If you are interested in participating,
please contact the LWVAL at 205 871-8194 or email LWVAL Co-President Leonette Slay at
lslay@lwval.org
. She has participated in a delegation and would be pleased to discuss this opportunity with you.


LWVAL Convention 2013 focuses on health care, energy and water, constitutional reform
Thanks to all who attended for your input, spirit and enthusiasm! See the photos here. (Slow loading? See a sampling of photos here.)

The League of Women Voters of Alabama held its annual state convention in Tuscaloosa April 27-28, 2013. The convention was held at the Hotel Capstone on Bryant Drive. A pre-convention workshop on use of social media was presented on April 26 at the Bryant Museum.
Congratulations to Mary Lynn Bates on receiving the Joyce Woodworth Memorial Award. LWVAL extends its deepest thanks and appreciation to Mary Lynn for her outstanding service to the League in the area of program and advocacy.
Congratulations to LWV of Mobile on receiving the Phyllis Rea Membership award for the greatest percent increase in membership over the past two years. LWVM grew its ranks by 40%! We should all observe their methods and heed their advice closely!
"We are honored to have Dr. Leigh Ann Poole, Coordinator of the NP Concentration: Mental Health and Primary Care for Rural Populations at UA Capstone College of Nursing as our Saturday Luncheon Speaker," said Dr. Byrd. "She spoke on Health Care in Alabama. Her presentation addressed many of the topics in the LWVAL's recently published Facts and Issues: Health Care in Alabama, an objective study of issues involving health care in our state, as well as a discussion of proposed solutions to various problems.
Another highlight of the convention was a panel discussion of Energy and Water in Alabama. Participating in the panel were Michael Churchman, Executive Director of the Ala. Environmental Council; Cole Walker, President of Redstone Energy Group; Heather Elliott, JD, Assoc. Professor of Law at UA and author of a 2012 Alabama Review article on Alabama's Water Crisis, and Vaughn Williams, JD, Assistant Attorney General in the Natural Resources Section in Colorado, who has been a participant in State Water Planning process and formerly Water Resource Specialist at the Colorado Water Conservation Board.
A wine and cheese reception welcomed delegates and guests to the Saturday evening banquet. The group was entertained by concert pianist, bandleader, composer and LWVAL Director Jeanine "Dr. Jazz" Normand.
Robert McCurley, former director of the Alabama Law Institute (1969-2013) and member of the Alabama Constitutional Revision Commission spoke at the banquet. Mr. McCurley's experience working directly with the legislature for so many years provided us with insight into some of the controversial actions during the present legislative session. The audience learned much about the progress and future plans for reforming the antiquated 1901 AL constitution and about the shifting sands of Alabama politics.
These convention speakers and panelists were well received by delegates and guests. The League of Women Voters has long held health care and clean air and water as important topics for study and has advocated reform of the Alabama constitution.
Congratulations to new co-presidents Leonette Slay and Scarlett Gaddy (pictured here) and all of the incoming LWVAL board on their election. Many thanks to former president Kathy Byrd and the outgoing board members who have served the League so well in the past biennium.
Many thanks to Laura Newland Hill, member LWV East Alabama and LWVAL Secretary, and to LWVAL member and "First Gentleman" Gene Byrd for sharing their LWVAL Convention 2013 photos!
http://www.flickr.com/photos/95329932@N05/sets/72157633368757933/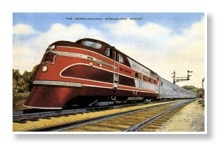 "Flaggin' the Train to Tuscaloosa"
LWVAL Convention
April 26 - 28, 2013
UA, Tuscaloosa, AL
Find out more!
Get the information you need to know NOW!
Some deadlines as early as 3/14/13!




The Role of the Federal Government in Public Education
A LWVUS Study

In June, 2010 the delegates to the League of Women Voters Convention proposed and passed a study of the role of federal government in public education in the United States. The study was completed in March 2012 and, if consensus can be reached, a national League position will be published on this issue.

Study Background Information
Read the unbiased information gathered in the process of this study.






Alabama Leagues in LWVUS News 8/14/11...

Alabama Local Leagues Trained in Organizational Growth Best Practices!
Read

LWVGT and LWVAL Board Member tells her League story...
Scarlett Gaddy Featured in LWVUS "League Storybank"
Read



LWVEA Board Member tells her League story...
Marilynn Garrett Featured in LWVUS "League Storybank"
Read



LWVUS chooses Scarlett Gaddy and Charlotte Ward for Education Study Committee

Scarlett Gaddy, Tuscaloosa Leaguer and Second Vice-President of the LWVAL, has been selected to be on the newly formed LWVUS Education Study Committee. A new study on the federal role in education was adopted at June's 2010 National Convention. Attendees heard Scarlett speak eloquently and effectively about adoption of the study at the mike in Atlanta.

Scarlett is one of several LWVAL leaders chosen in the past year to work at the national level of the League. Last year as part of the national Membership Recruitment Initiative, Mary McGinnis, president of the LWV of Mobile, and Debra Butler, vice president of the LWV of Mobile, were selected as development coaches for the state of Alabama. They are assisting local Leagues with recruitment and leadership development. Joyce Lanning of Birmingham is the LWVAL representative on the Joint Legislative Committee on Energy and is a member of the national Climate Control Task Force.

Congratulations, Scarlett! Alabama continues to be well represented on LWVUS committees and in national League projects.

UPDATE! 9/16/10
Charlotte Ward of Auburn and LWVAL Co-President has also been selected to serve on the LWVUS Education Study Committee. They will both be working on the Common Core and Assessments section of the study. Congratulations again to both Scarlett and Charlotte!