Get Informed
Are you ready for the 2012 General Election on Tuesday, November 6?
Get the information you need here at
Alabama Election 2012
and at the League's
Vote411.org
! Always nonpartisan!


Don't forget to take identification with you to the polls (required!). This DOES NOT NEED TO BE PHOTO ID for the Nov. 6, 2012 General Election. Here is the list of acceptable photo ID. Please also take a polling place check list to help us evaluate polling place accessibility.

LWVAL encourages citizens to learn about public issues and government operation. Keep informed about current issues in the news. and seek information from unbiased resources. LWVAL also encourages all citizens to contact their legislators and congressmen to voice their opinions and to vote.
Constitutional Amendments on Statewide Ballots on Nov. 6
Download the statewide amendment referendums and the League's unbiased analysis
.


Vote411.org, is your "go to" website for Election 2012. Vote411.org provides comprehensive election information customized for each state.
On that site the League of Women Voters Education Fund is providing the help and nonpartisan information needed by citizens to register to vote, get informed about the elections and candidates, and make their vote count.
Information includes:

"Create your ballot" function
Read analysis of the proposed statewide amendments. Download this document. It includes…
> Quotation of the proposed amendment as it will appear on the ballot
> A brief explanation of what the amendment is about, in lay language.
> A description of what would happen if the amendment is passed.
> A description of what would happen if the amendment fails.

Candidate responses to critical questions

and more.

Special Constitutional Amendment Election
Tuesday, September 18, 2012
[Thank you for voting, Alabama. The amendment was approved. This information remains posted for your information.]

Read LWVAL's unbiased summary and analysis
of this very important constitutional amendment referendum.
This and much more election information is available on the League's election website at
Vote411.org
.
Follow the money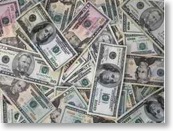 Under the Fair Campaign Practices Act, contributions to candidate campaigns and Political Action Committees (PACs) and disbursements from those entities must be reported to the Secretary of State.
Read these finance reports
where you can search by candidates or PAC.


Who's spending money on political ads in your area?
Check
stations.fcc.gov
. There, type in the station in which you are interested and then click on the little star icon for "political files."





Read, watch, listen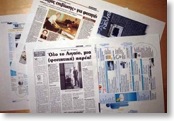 Look for nonpartisan sources of information about the candidates such as from the League of Women Voters
. For example, the LWVAL Education Fund provides nonpartisan information about appellate court candidates in its 2012 Alabama Appellate Courts Voter Guide at
Vote411.org
.
Contact a local League of Women Voters
to find out about candidate forums and debates for local races. Check out these great tips...
Debates Watching 101: Learn how to critically watch a candidate debate
.
The news media is a good source for unbiased coverage of candidate activities and positions.
Note that media editorial boards often endorse candidates. However, the news coverage should be nonpartisan. Pay attention to what the candidates do and how they have voted if currently in office. Watch political ads with a critical eye, especially negative ads against an opponent.